Travel Day Sept 30 | Ride Oct 1-7, 2023
Mountains To Coast Ride
7 Day Ride Across NC - 1-Day, 3-Day & Full Week Registration Options
Banner Elk to Emerald Isle
Flying into the Raleigh-Durham International Airport (RDU)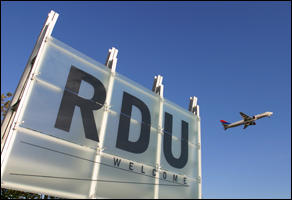 If you are flying to North Carolina for this year's Mountains to Coast Ride, it is recommended that you fly into the Raleigh-Durham International Airport (RDU) and plan to take the bus transportation option from Durham to the start of the ride in Banner Elk. This transporation option leaves at 10am on Saturday, September 30 so it is suggested that you arrive in Raleigh by the evening of Friday, September 29. The Cycle North Carolina host hotel for Durham will be announced and posted once finalized. The host hotel offers a free shuttle from the RDU airport to the hotel. You can find more details about this property on the Official Host Hotel List located under the Overnight Accomodations dropdown.
For those that purchase a seat on the bus to the start of the ride, that bus will depart from Durham on Saturday morning. The location is TBA, but there will be a shuttle provided from the host hotel to the check-in/bus loading location. Check-in will begin at 9am and the bus will leave at 10am. Included with the purchase of this transportation option is the transportation of your bike as well. All bikes will be loaded on a CNC Bike Transport Truck and taken to the start of the ride.

Anyone choosing to fly into airports other than RDU must make their own arrangements to get to the start of the ride.

Shipping your bike for Cycle North Carolina
Cycle North Carolina offers the option for you to ship your bike to a local bike shop for our Mountains to Coast Ride. Once the receive your bike, the techs at the store will assemble it. Our staff will pick it up before the event and have it ready for you on Saturday in Banner Elk. At the end of the ride, our staff will deliver your bike to the store for breakdown, packing and shipping back to your home. All bikes must be received no later than Friday, September 22nd!

The bike shop that will handle this service will be determined at a later date. This website will be updated once we have this confirmed.

Flying out of Raleigh-Durham International Airport (RDU)
If you will be flying out of RDU after the ride, you will want to plan to take the bus transportation option from Emerald Isle to Durham after the ride. This bus will leave at 8am on Sunday, October 8. You should arrive back in Durham around 11am. After dropping off at the Sheraton Imperial, the shuttles will continue to RDU to drop anyone who is flying out on Sunday.