The 2020 Mountain Ride has been postponed to 2021. The ride will tentatively be held in Forest City August 6-8, 2021. Registration will open soon.
x
The 2020 Cycle NC Mountain Ride is an epic and challenging 2-day excursion featuring lots of beautiful mountanious scenery, majestic mountain vistas, low traffic counts and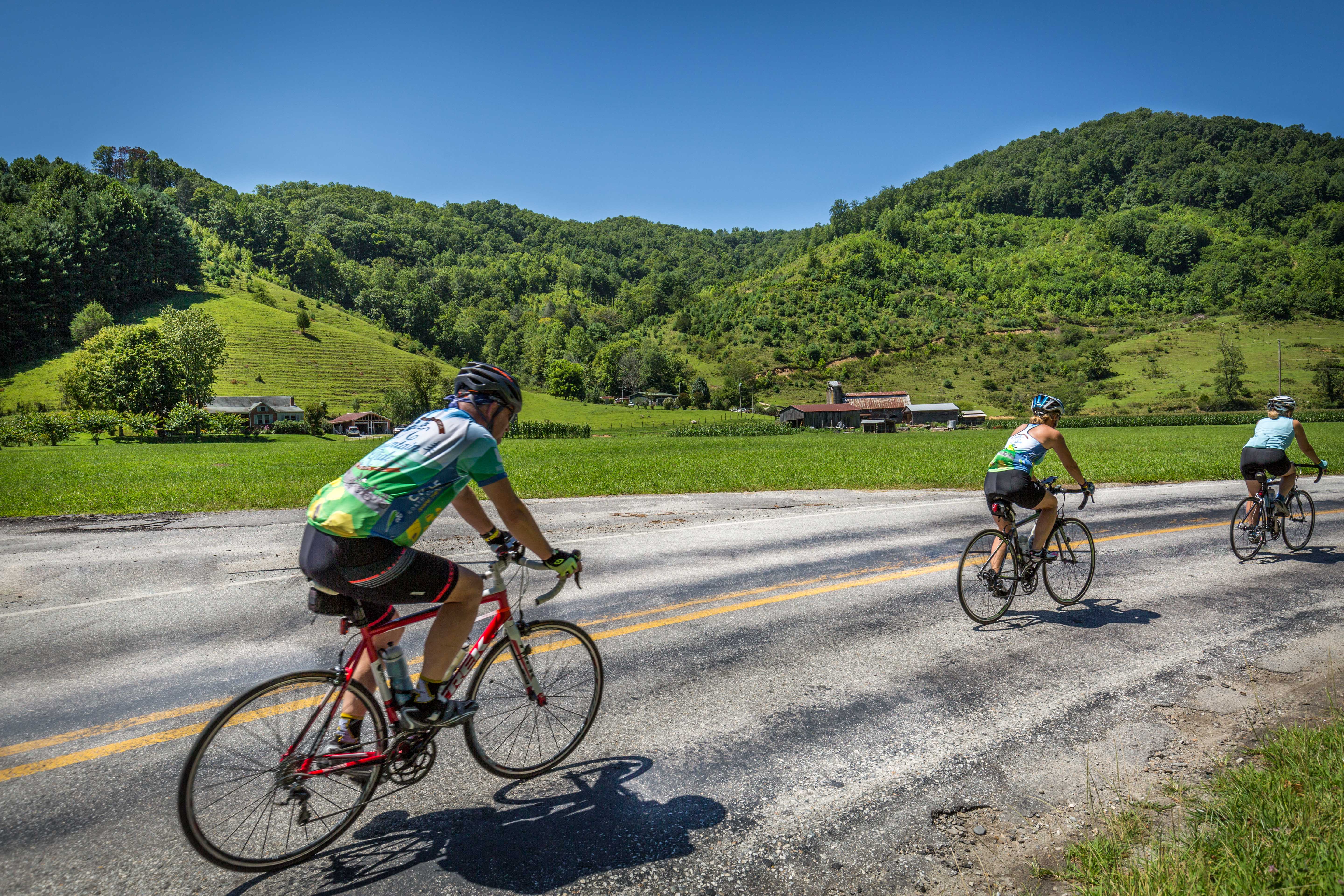 back country mountain roads. Multiple route options will be offered each day ranging anywhere from 15 miles 65 miles. PLUS, on Friday, August 7th, there will be a warm up ride led by the Cycle NC route developers! The routes are a perfect fit for intermediate to experienced cyclists riding road bikes, most tandems, trikes and hybrids. The best part is, you start and finish from the same location so there's no hassle of moving camp each day.
All routes are fully supported with rest stops every 10-20 miles, Support And Gear vehicles (SAG's), and the Trek of Greensboro bike mechanics. The rest stops or aid stations, feature FREE snacks, energy bars (Clif Bars & Kind Bars), assorted drinks, water, pb&j sandwiches, restrooms and an opportunity to dismount, stretch and explore the area.

2020 CNC Mountain Ride Route Schedule
Friday: 3:00pm - optional ride led by the route developers
Saturday: 8:00 am to 4:30 pm
Sunday: 8:00 am to 3:00 pm
The routes are subject to change as they will continue to be adjusted to provide the most scenic and safe roads.
---
Additional Route Information:

Ride With GPS Links:
The Mountain Ride routes are powered by Ride With GPS, an online route software tailored for cycling.
The Ride with GPS software offers download options for a variety of Garmin GPS Models (i.e. Garmin Edge 800, 810, 500, 1000, etc.)

An RSVP link will be sent via email no later than the Monday before the ride that will provide you access to all the Mountain Ride routes. You'll also have access to premium member features including turn by turn voice navigation for the mobile app (ios and android), offline maps for the mobile app, export options in a variety of formats (TCX, Garmin Write, GPX, GPX Route, etc.) and the ability to download and print maps, elevation profiles, etc. These features will be available for this event only so you will be able to enjoy the benefits of a premium membership FREE.

Turn by Turn Cue Sheets and Route Maps: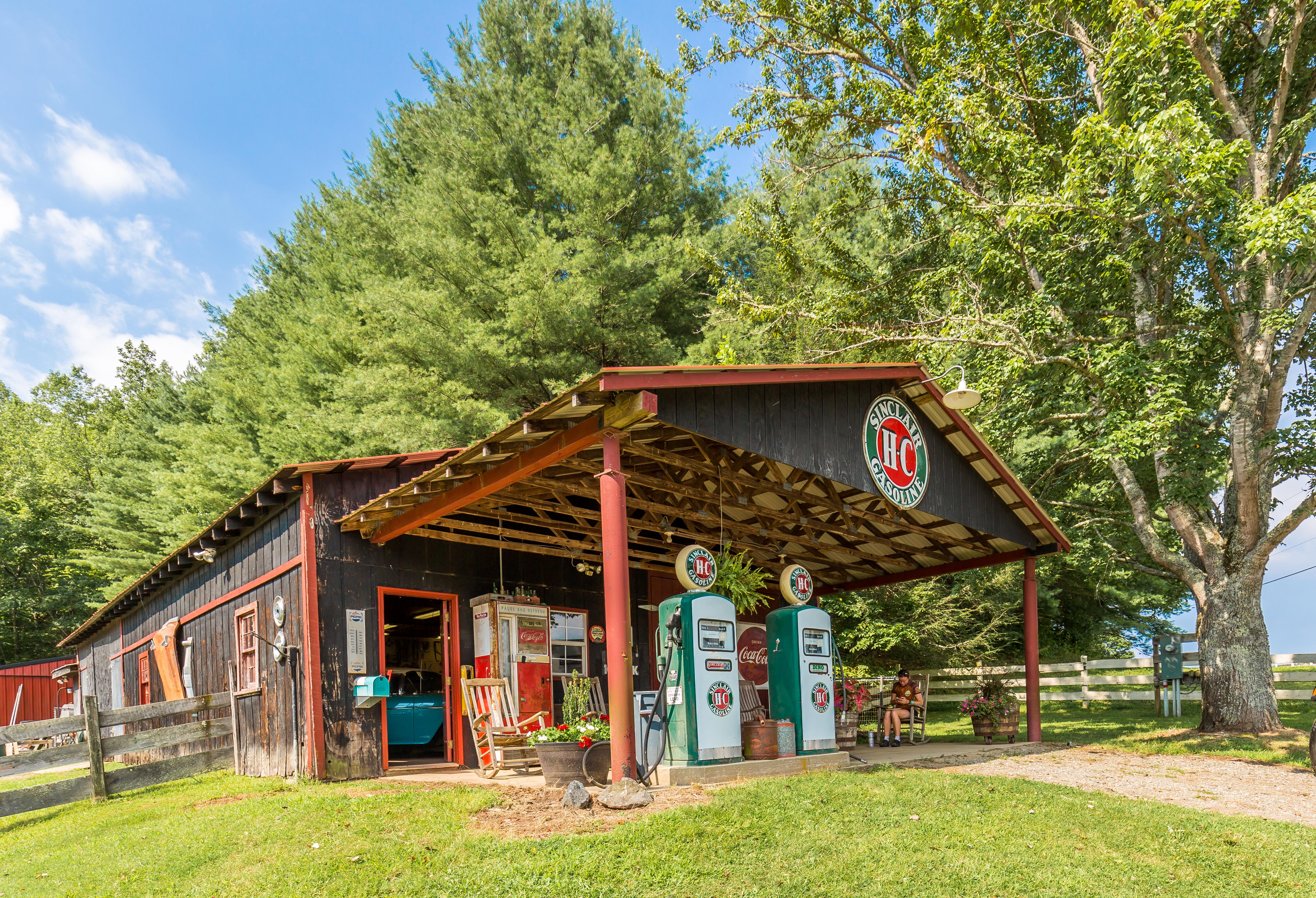 The Mountain Ride route sheets featuring turn by turn instructions and detailed maps will be provided electronically for you to print and download no later than the Monday before the ride. You are encouraged to come with your routes pre-printed, however, we will have a limited number of route sheets available at the Cycle NC Rider Services area.
Bike Mechanics:
If you find your bike needs some assistance during the ride, bike mechanics
will be at the start/finish and along each days routes.
S
upport

A

nd

G

ear Vehicles (

SAG

):
All the routes are fully supported with CNC vehicles to provide assistance to riders in need.
Personal SAG's are not allowed on the routes at any time.