OUTDOOR CAMPING: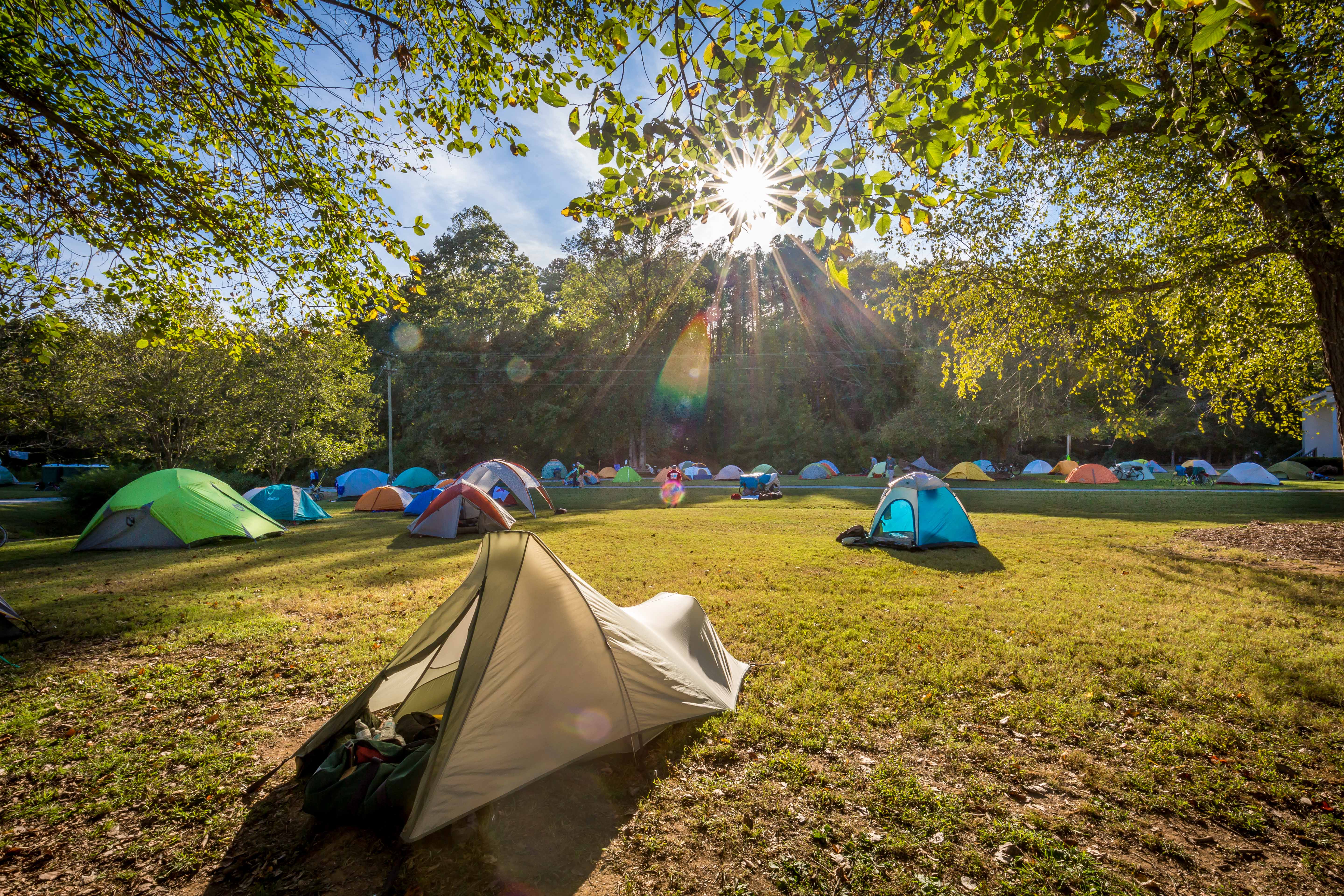 Outdoor camping (included in the registration fee) during the Mountain Ride is available at Summey Park in Forest City. Camping is for all participants who want to bring their tent for the weekend. Enjoy a peaceful nights sleep under the stars and surrounded by the beautiful western North Carolina mountains.

Summey Park is just a short walk or bike ride to downtown Forest City and the many local restaurants and shops. Reservations are not needed to utilize the outdoor camping option.
Portable bathrooms will be provided at the camping areas throughout the weekend however, there are permanent indoor bathroom facilities at Summey Park as well. A shower truck will be available at the campsite during the weekend to offer participants a good hot shower each night and morning. The shower truck comes with sinks, individual shower stalls and changing rooms.

---
INDOOR CAMPING: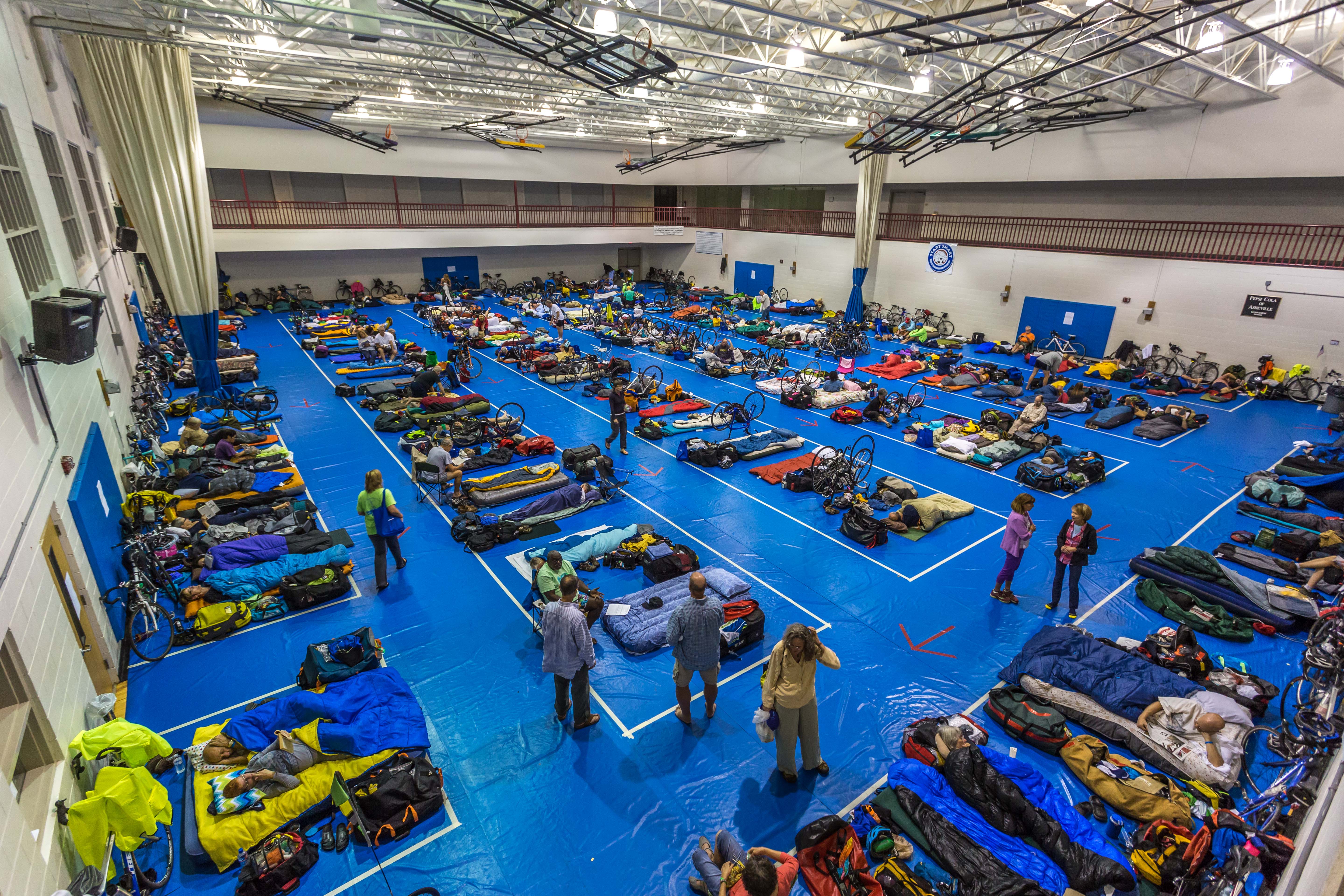 Indoor camping (included in the registration fee) is available in Dunbar Elementary School, located adjacent to Summey Park. Indoor camping typically consists of laying a sleeping bag and mattress/pad on the floor of an open room/gym. Indoor camping is first come first served and space may be limited. There are bathrooms available inside the gymnasium as well.

---
RV/Camper Parking: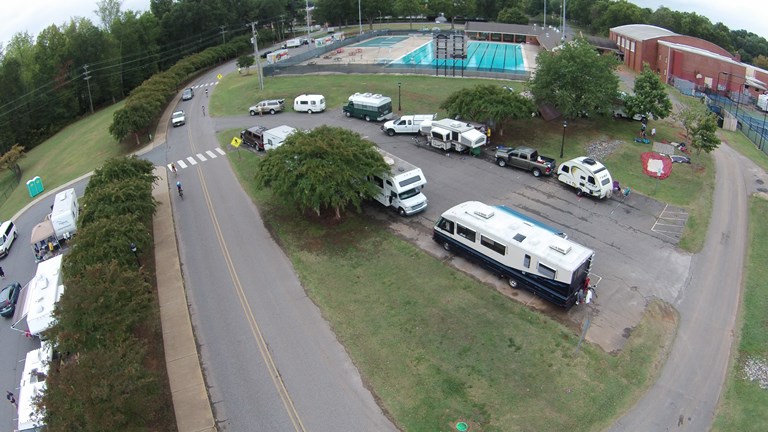 RV's and camper trailers are welcome at the Cycle NC Mountain Ride. There will be plenty of space at Summey Park to set up and make yourself at home. Please note that electricity and sewer hookups are not provided so please plan accordingly. Check back for updated information. The number of RV's allowed may be limited due to space availability.