April 26-28, 2024
2024 Coastal Ride
Various loop route options offered daily from 5 miles to 100 miles
Washington, NC
OUTDOOR CAMPING:
Outdoor camping (included in the registration fee) during the Coastal Ride is for all participants who want to sleep in a tent for the weekend. Camping is typically situated along the waterfront of our Host Towns in residential areas or town parks. These sites offer great views and nice cool, refreshing breezes.

The close proximity of the camping areas to downtown and the many local restaurants and shops is what makes our Coastal Ride campsites so attractive. Most everything is within walking distance so plan to park your car and hang out. Reservations are not needed to utilize the outdoor camping option.
Portable bathrooms will be provided at the camping areas throughout the weekend. Depending on the location, there may be some permanent indoor bathroom facilities available. Shower trucks will be available during the weekend as well to offer participants a good hot shower each night and morning.

INDOOR CAMPING: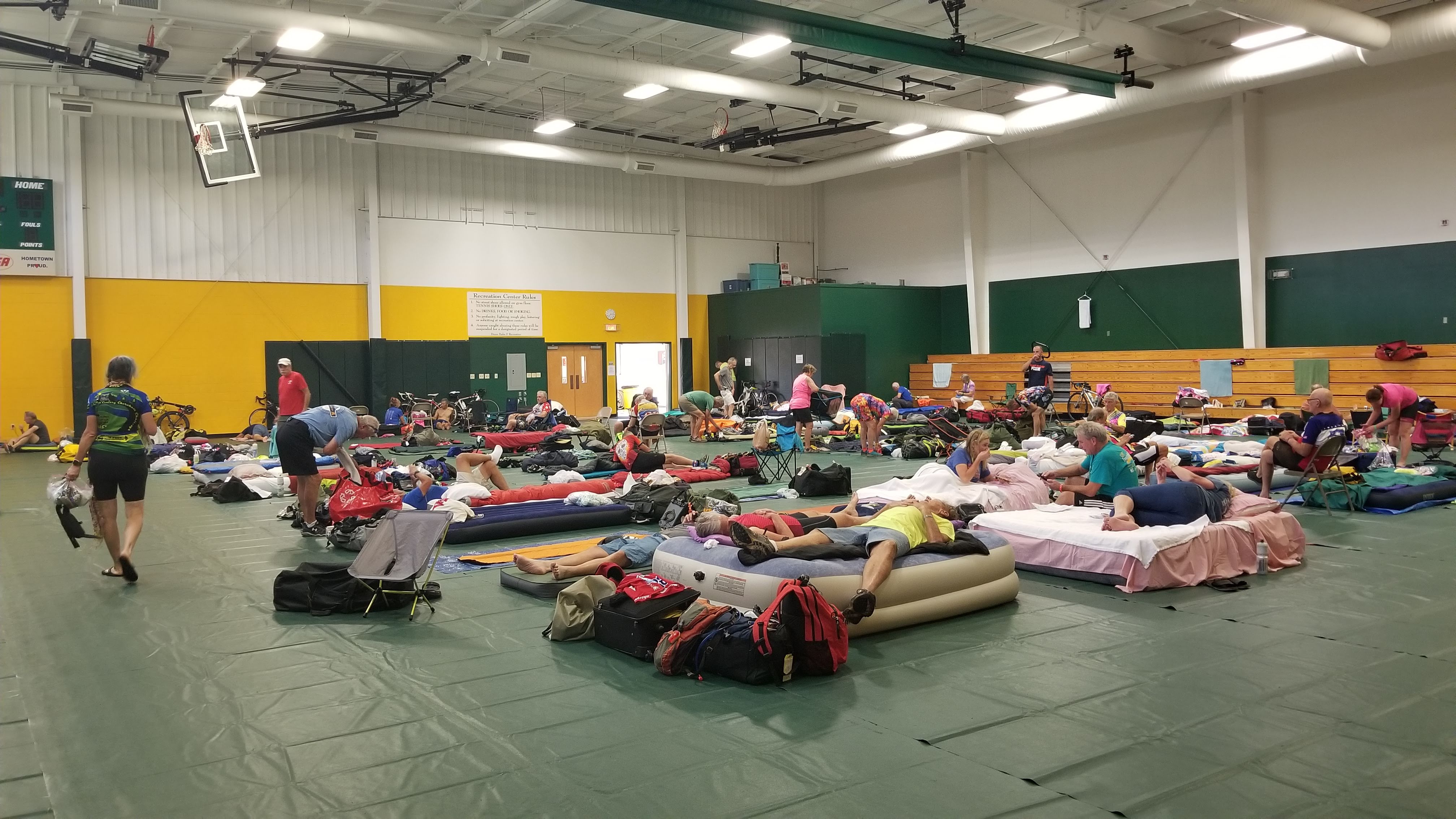 Indoor camping (included in the registration fee) is available if you prefer to sleep indoors for the weekend. Indoor camping typically consists of laying a sleeping bag and mattress/pad on the floor of an open room/gym. When possible, indoor camping is located at or near the outdoor camping area(s). In some cases, the indoor camping area may be up to 1 mile away from the main outdoor camping location. Indoor camping is first come first served and space may be limited. Depending on the indoor camping facility, there may be bathrooms and showers available.

RV/CAMPER PARKING: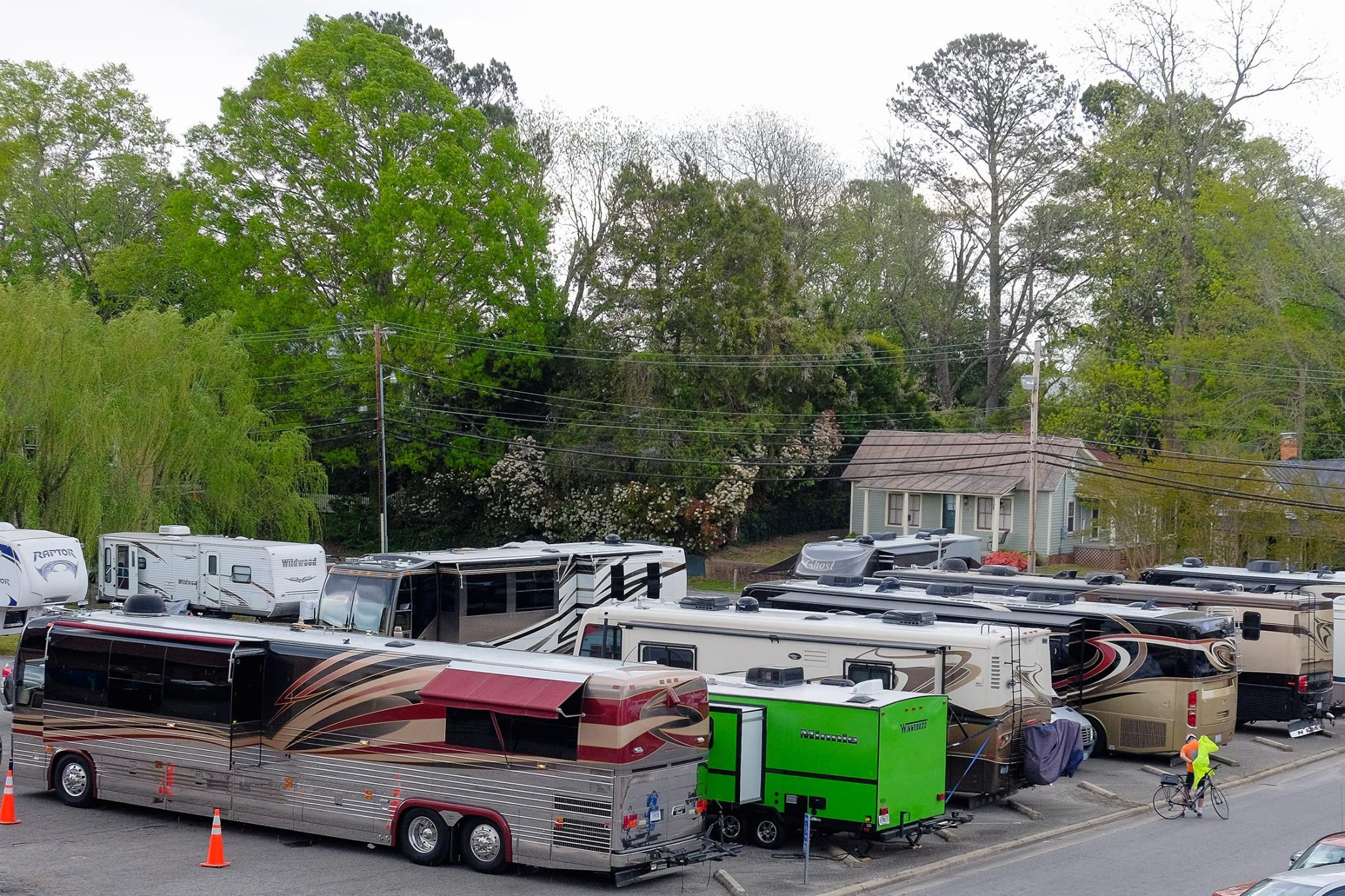 Typical Coastal Ride RV/Camper parking is located at vacant lots or public parking areas in the Host Town. Those bringing an RV/Camper or an oversized vehicle that will not fit in a regular parking space will be required to purchase a parking pass during registration. Electricity and sewer hookups are not provided so please plan accordingly. The number of RV's allowed may be limited due to space availability.