Boxing is joining the 2023 BODYARMOR State Games line-up, and this month's Featured Athlete can't wait to compete! Check out our Q&A with Kaleb Easley, a 12-year-old boxer and track and field athlete who is a member of the Al Lowe Boxing Club.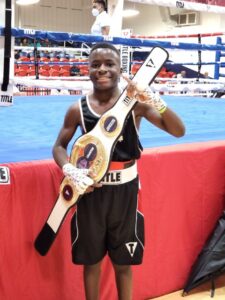 Q&A with Kaleb:
Q: When did you start boxing?
Kaleb: I've been boxing since I was seven years old.
Q: What made you get into boxing?
Kaleb: My mom thought I needed more structure and discipline, so that's when I started boxing.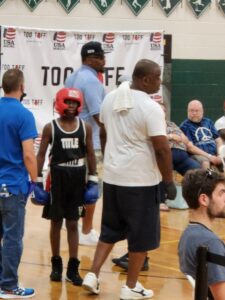 Q: What is your favorite thing about competing?
Kaleb: My favorite thing about competing is when I get to win, and when I know I feel ready to win because I put in all the work.
Q: What is your favorite memory from boxing?
Kaleb: One of my favorite memories is from when I first started out and I wasn't that good. My coach and I would work on mitts and I would mess up so many times, but I think it's funny now.
Q: Who is your favorite boxer?
Kaleb: One of my favorite boxers to watch is Boots Ennis because he's really good and he knows what he's doing.
Q: Are you planning on competing in the BODYARMOR State Games this year?
Kaleb: Yes, I am competing. I am excited to meet a lot of different people from North Carolina at the competition.
Q: What's one other thing you want people to know about you?
Kaleb: I'm gonna work hard and I'm gonna get my reward.