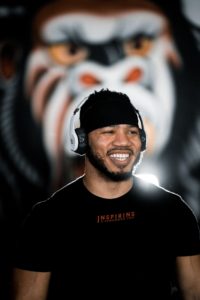 It's time for another featured athlete to help us showcase our new sport additions for 2022! JamaRR Royster, who graduated from Chowan University in 2013 with a Bachelors of Science in Exercise Science and a minor in coaching, is currently a champion powerlifter and personal trainer. While at Chowan, JamaRR walked on to the football team and later earned a scholarship, all while working as a Resident Assistant, admission tour guide, and went on to pledge in Alpha Phi Alpha Fraternity Inc. After graduation, JamaRR expressed a void he felt from football, and began dedicating his time to working out and personal training. This began his journey in the powerlifting world. 
Q&A with JamaRR
How did you get into powerlifting?
"In 2016, I was approached at a commercial gym and was told that I was really strong and that I could compete in Powerlifting. After already having my Personal Training Certification, I trained for almost a year and then competed in my first meet in January of 2017".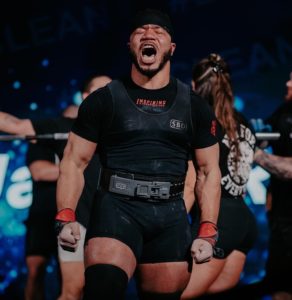 What are your most notable accomplishments?
"I was the first 83kg|182.9lbs lifter to squat 700lbs in competition. I currently hold the American Squat Record at 744lbs in the 93kg|205lbs weight class".
What is the next step in your powerlifting career?
"I have my eyes set on the next meet in June, which is Nationals. I will be competing in the 90kg|198lbs weight class. I compete in the USAPL Federation which is America's choice for drug free strength sport".
How many meets have you won?       
"I've competed in 11 meets since my first meet in January of 2017, and have earned 1st place in 7 of them while breaking records along the way".
Be sure to follow JamaRR and his powerlifting journey on Instagram @pancakegawd. Fun fact, JamaRR is also a self-taught cook… check out his other Instagram account @thegawdeats for a variety of tasty receipes!