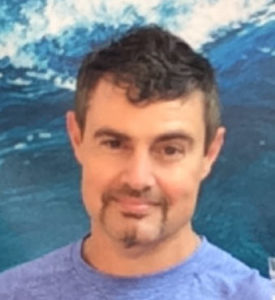 This month's featured athlete and coach is Jerry Fehlman! Jerry first learned of the Powerade State Games in 2009 when the games traveled to the Charlotte area. He was coaching youth soccer at the time and decided to enter the girls youth recreation team that he was coaching. When speaking of his first year participating in the Powerade State Games, Jerry says, "It was super fun & we learned a lot that first year."
Jerry also says, "I am a HUGE fan of the State Games. I have entered multiple teams through multiple years until I became engrossed with Disc Golf." Jerry and his sons have competed together in the Powerade State Games Disc Golf tournaments since 2017. Because of his impressive accomplishments in the Disc Golf competitions in 2017 and 2018, Jerry qualified for and competed in the 2019 State Games of America in Lynchburg VA!
Q&A with Chase: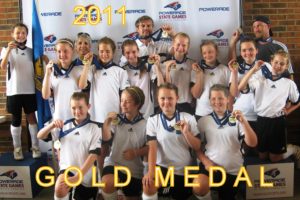 How was your experience Participating in the Powerade State Games?
"Participating in the Powerade State Games has always been a top rated experience. From communications, to sign-ups, to check-in to competition. I am a constant proponent of the Powerade State Games and have steered many teams and individuals into participating."
Favorite Powerade State Games memory?
"It has to be the first Gold Medal. It was in 2011 and my girls youth soccer team played in a 5-team bracket. The games were exciting and we won them all to claim our first Gold Medal!
(On a side note, this group of girls stuck together and won the next two consecutive gold medals as well; for a 3-peat.  I was very proud of them all.)"
Academic/extracurricular club or organization involvement?
"Coaching youth soccer at the Piedmont Area Soccer Association and the Piedmont Middle School out of Unionville NC. I'm also a self-styled Disc Golf nut!"
Favorite professional team and/or athlete?
"Always has been & always will be the Syracuse University Orange; the most favorite sport being Men's Basketball.  I grew up in Syracuse, NY & graduated from Syracuse University."